On June 14-15 2023, A Black Education Network (ABEN) held their 18th Summer Institute at Stanford University. Called "Pedagogies and Practices for Successfully Reaching African American Students," the 2-day institute inspired participants to adopt more soul-centered education practices for Black and Brown students in our K-12 schools. Speakers and over 130 participants spoke of the dis-ease in the schools where students' capabilities are often pre-judged and their whole being needs are not being acknowledged or addressed. They called for more focus on fueling the spirit of students, bringing joy to the classroom, and to creating policies that center on the humanity of each student and teacher.
ABEN has a long history of educating educators and convening accomplished educators, parents, and supporters to have productive discussions to improve pedagogy and amplify the voices and experiences of the African diaspora. After three years of holding the Summer Institute online due to COVID 19, ABEN wanted to deepen the engagement and provide more opportunities for shared learning and connection.
ABEN founder and executive director, Debra Watkins and I were introduced to each other in 2019 and we began to meet, share experiences, and learn together. We read Decolonizing Wealth and shared insights, attended the 2022 Courageous Conversations About Race conference, and shared about our work and interests.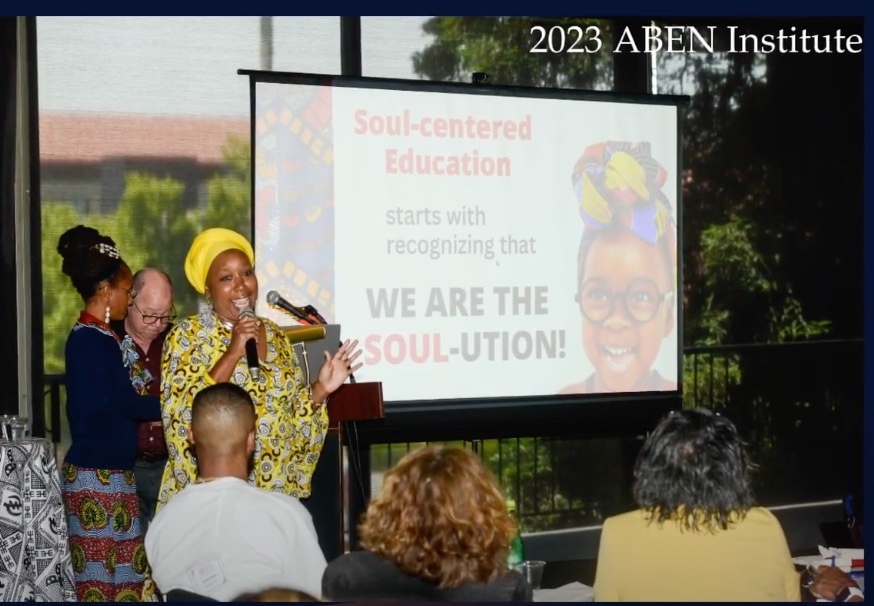 When Debra started planning for the 2023 Summer Institute, she thought that Collaboration Arts Community Conversation model might be just the way to increase engagement and rapidly distill and share the collective wisdom that is present at the Institute.
Together we looked at the agenda and integrated three periods of Collaborative Community Conversation after hearing from stimulating and inspiring speakers such as Dr. Christopher Emdin, Dr. Joi Spencer, Queen Taese Snowden, and Tyson Amir.
The conversations focused on "What resonated most? What do you want to raise up? And What opportunities do you see now?" Participants at each of the 20 tables had 20 mins. to discuss the questions and submit ideas via a networked iPad. The responses from all tables were read through by a dedicated "Theme Team" who distilled out the key ideas.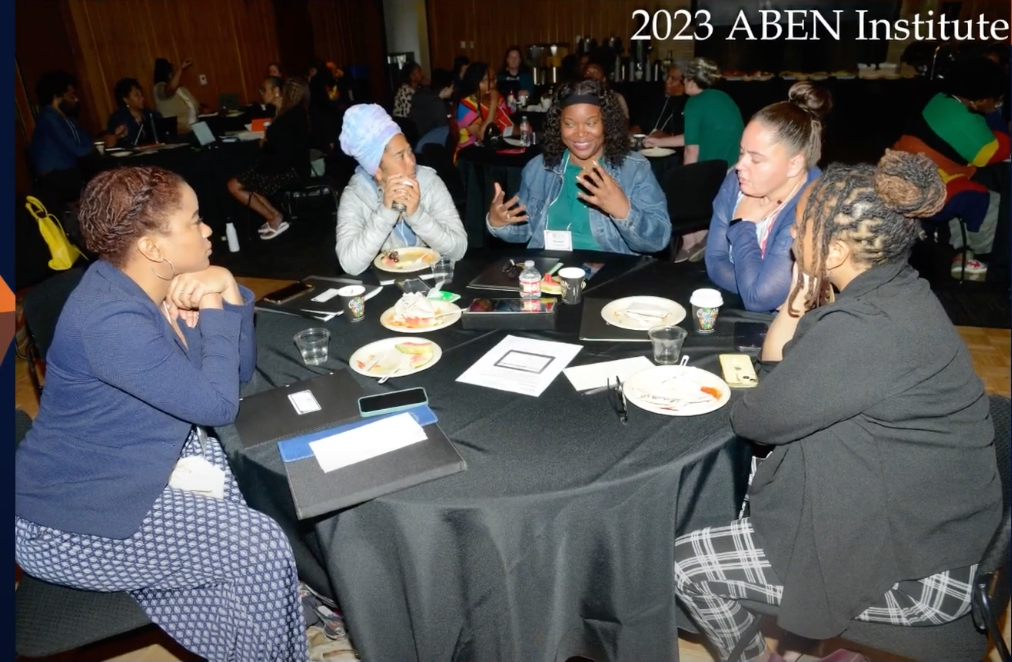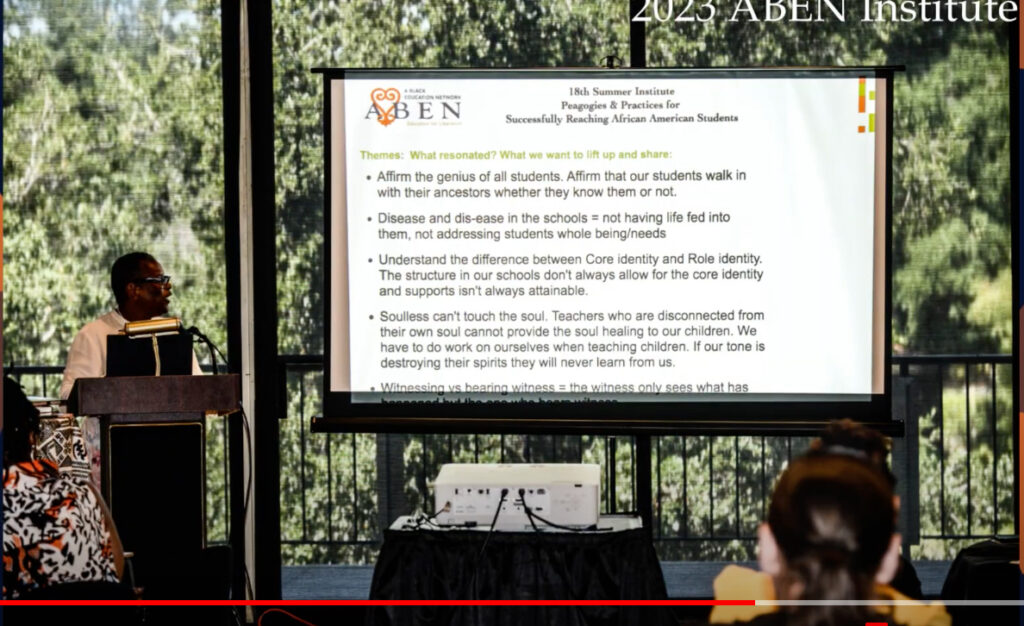 At the end of the discussion period, Debra and the speakers presented back the themes to the group for reflection and further discussion with the whole group. This process deepened participants' understanding of the content and got them inspired to take action on opportunities the group identified.
The final session of the Institute gave participants the opportunity to take what they learned and create action plans for their schools and districts.
Participants were given access to a report of all of the ideas collected during the discussions along with themes identified. This enabled them to take the collective thinking of the group into their planning. Many participants came with others from their schools and were able to spend time identifying what needs to change in order to shift toward a more soul-centered approach to education. Plans were presented back to the whole group for further inspiration. Participants left with plans for local action along with a report of the collective thinking of the group for further stimulation and sharing.

Given the push in some communities now to erase Black history which leads to the dehumanization of an entire race of people, it's critical to have organizations like ABEN providing platforms for collective learning and action toward an education system that honors the dignity and spirit of all students. It's an honor to get to work with ABEN to help deepen and accelerate their efforts.