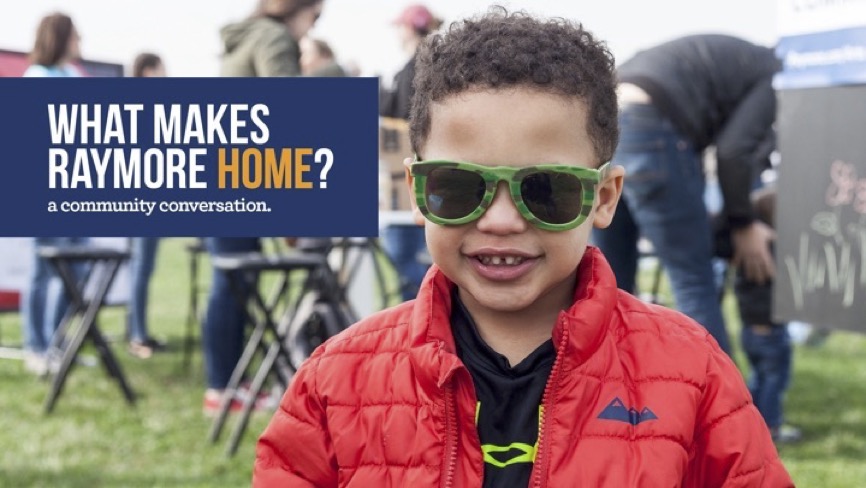 This is the 4th Community Conversation that we've collaborated on in Raymore, MO (population 20,000) since 2016. The leadership of Raymore truly recognizes that involving its citizens in their planning processes is an on-going effort. It's great to work with Raymore city manager, Mike Ekey, and our collaborators at Kansas University Public Management Center again.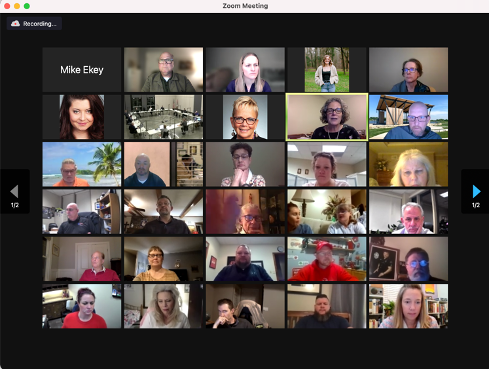 Due to COVID, this was an Online Community Conversation that was attended by over 60 participants. Using the Zoom platform, we were able to put citizens in to small, facilitated breakout rooms to discuss a series of focused questions. We provided our engagement platform that allowed facilitators to capture the responses of participants and send them to a distillation team who did real time sense making of all the responses and created a set of concise themes that represented the groups responses. Between discussion rounds, participants would come back to the main room and see the summary consolidation of all the breakout groups responses. This real time sense making process allowed them to see the range of responses and collectively generate and prioritize what is most important for the community. All done with 60 diverse citizens, online in under 3 hours. No grandstanding, no take overs, citizens participating in a meaningful, transparent process about issues they care about.
The purpose of this Community Conversation was to update citizens on the community's strategic plan, review accomplishments to date, and to get citizens to identify what progress had been made and what could be further accomplished in three of the key strategic focus areas of the plan. The Community Conversation enabled citizens to discuss these questions in small groups and come back together in the large group to review their consolidated ideas and come to agreement around priority actions for each of the three focus areas. The event was highly engaging for participants and had none of the disruptions or grandstanding that you often see at community meetings.
As a City Manager, it can be difficult to engage an entire community, but Collaboration Arts makes it effortless and gives our leadership valuable insight into what makes Raymore home for more than 21,000 residents. Todd approaches our Community Conversations with a creative technical touch that ensures everyone feels that their voices is heard, and they make a difference.

Mike Ekey, Assistant City Manager, Raymore, MO